WorkSafe Queensland cautions businesses to manage the risks of machinery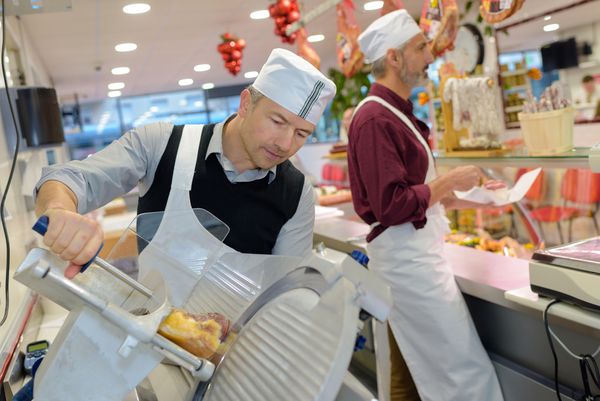 WorkSafe Queensland issued a safety alert on the hazards of machinery following an incident in which a worker suffered serious lacerations and broken bones to four fingers from a slicing machine blade.
Investigations into the incident were ongoing at the time of publishing. Early investigations indicate the worker was injured while cleaning waste material from the meat-slicing machine. While cleaning an area next to the blade, the machine guard was raised.
In light of the incident, WorkSafe Queensland reminded businesses of the significant hazards associated with meat-slicing or similar machines, including:
access to the cutting blade while it is moving;
operating the machine while covers or guarding are removed or opened; and
no emergency stop device within the operator's reach.
The hazards pose the risk of injury, including:
limb amputation from unguarded moving parts;
fractures sustained while accessing, operating or maintaining machinery; and
electric shock from machinery that is not adequately protected or isolated.
How to control the risks from machinery
WorkSafe Queensland laid out a number of examples of effective control measures for machinery:
ensuring guarding is in place;
providing suitable tools to prevent the need for workers to enter the danger zone for clearing blockages;
implementing an isolation procedure that involves a lock out/tag-out process and procedure to ensure the plant is isolated and de-energised from all energy sources before workers access any parts of the machine;
providing information, training or instruction to workers on:
the correct use of guarding and other control measures;
how to safely access, operate and maintain the plant; and
cleaning processes according to the manufacturer's instructions;
retaining all operating manuals and instructional material provided by the manufacturer to correctly operate and maintain the plant;
consulting with workers as early as possible when planning to introduce new plant or change the way plant is used;
encouraging workers to report hazards and health and safety problems immediately so the risks can be managed;
ensuring the inspection of plant is conducted in accordance with a regular maintenance system to identify:
deficiencies in plant;
adverse effects of changes in processes or materials associated with the plant; and
inadequacies in control measures that have been previously implemented; and
providing protective footwear, eye protection, hearing protection, and high-visibility clothing.
Ensure the control measures you put in place are regularly reviewed to make sure they are effective.
Click here for more information.
Subscribe to the Health & Safety Bulletin
From the experts behind the Health & Safety Handbook, the Bulletin brings you the latest work health and safety news, legal updates, case law and practical advice straight to your inbox every week.