WorkCover Queensland joins forces with the Master Plumbers' Association of Queensland to reduce the risk of injury in plumbers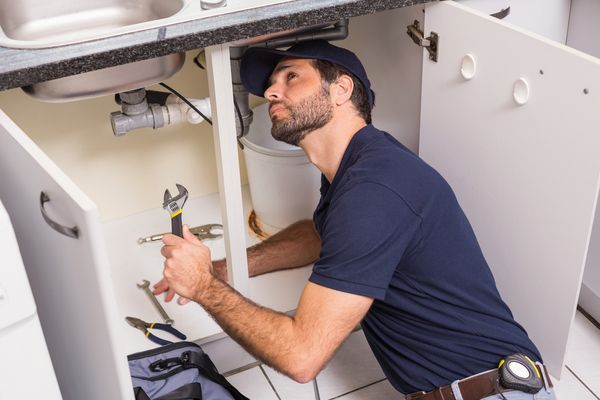 As part of its Injury Risk Reduction Initiatives program, WorkCover Queensland has funded a project to reduce the risk of musculoskeletal injuries sustained by plumbers in a collaboration with the Master Plumbers' Association of Queensland (MPAQ).
The project involved worksite visits to identify specific concerns regarding hazardous manual tasks and musculoskeletal injuries, then development of a series of 'Own safety onsite' toolbox talks and materials to help plumbers take ownership of their health and wellbeing by using a hierarchical approach to hazard control.
WorkCover Queensland Head of Partnerships Sharon Stratford said, "Muscular stress and handling objects caused around 40% of construction industry WorkCover claims in 2021–2022.
"Around 60% of these claims involved the injured workers having to take time off work, resulting in disruption to their lives, as well as to their workplaces.
"We identified there was real potential here to collaborate with others to make a
difference in the industry."
Master Plumbers' Association of Queensland Executive Director Penny Cornah said, "MPAQ is proud to be involved in this program alongside WorkCover Queensland and its partners. The pilot initiative showcases the significance of collaboration efforts between WorkCover, MPAQ and their members, enabling active participation and delivering tangible benefits."
The toolbox talk resources will soon be shared more broadly in Queensland's plumbing industry, so that other workers and businesses can use them.
Subscribe to the Health & Safety Bulletin
From the experts behind the Health & Safety Handbook, the Bulletin brings you the latest work health and safety news, legal updates, case law and practical advice straight to your inbox every week.