Training young workers to work safely around plant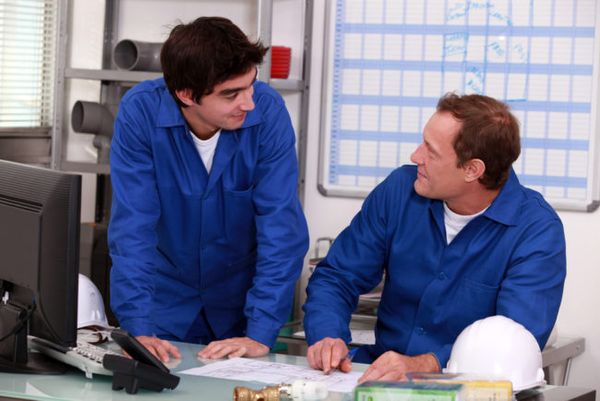 A recent prosecution against a hydraulic repairs company in Western Australia has important lessons for employers on the importance of implementing safe systems of work and training your workers in these systems.
While all workers require training to perform their job safely, this is especially important for young, inexperienced workers. And when these workers are placed in high-risk environments – such as workplaces where there is interaction with plant – training becomes even more vital.
In WorkSafe WA v CDM Hydraulics Pty Ltd (ACN 154 811 319), it was an incident involving a 19-year-old who had 2 days on the job that landed CDM Hydraulics Pty Ltd (CDM) in Court.
The worker commenced working for CDM on a trial basis for on 8 October 2019. He had no experience in the industry, and he did not:
have a high-risk work licence for forklift operation;
receive an induction; and
sign any paperwork before commencing work.
On 10 October 2019, CDM's sole director tasked the worker with removing a steering ram from a forklift by accessing the underside of the forklift. After discussing potential methods for hoisting the forklift, CDM's director advised the worker to use loading ramps as the appropriate method to generate space underneath the forklift. The worker used the ramps to reverse the forklift and began attempting to remove the steering ram.
CDM's director was assisting the worker when the forklift began to roll down the ramps. The worker was unable to avoid the moving forklift as its weight came down on him. He suffered serious and life-threating head injuries.
CDM pleaded guilty to a breach of section 19(1) and 19A(2) of the Occupational Safety and Health Act 1984 (WA) by failing to provide, so far as was reasonably practicable, a safe working environment for its employees and causing serious harm to an employee.
The Court found that it was reasonably practicable for CDM to have taken measures to ensure the worker avoided the rolling forklift hazard. These measures included:
referring to and following the manufacturer's instructions for repairing the forklift;
securing the forklift in place using blocks and/or external restraints; and
using wheel chocks on a ramp to avoid the risk of a rolling forklift.
CDM was convicted and sentenced to pay a total fine of $375,000 and ordered to pay costs of $4456.30.
Subscribe to the Health & Safety Bulletin
From the experts behind the Health & Safety Handbook, the Bulletin brings you the latest work health and safety news, legal updates, case law and practical advice straight to your inbox every week.