Think safe, work safe, be safe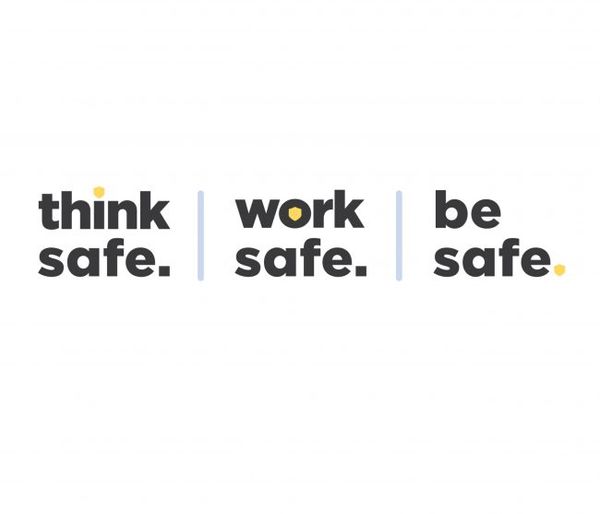 October is National Safe Work Month, and the theme from Safe Work Australia this year is 'think safe. work safe. be safe.' As part of National Safe Work Month, all jurisdictions are also recognising Mental Health Day on 10 October 2021.
Get involved
You can become actively involved in health and safety during the month, including by attending one of the numerous events held throughout the country.
If you are a senior manager, you should consider taking a lead on safety during October by hosting your own health and safety event within your business, which will also demonstrate you are exercising due diligence. Depending on where you are located, this may be online or in a COVID-19 Safe setting.
You can easily participate this month in a number of events organised or promoted by the safety regulator in your jurisdiction, as outlined below.
Find more information about Safe Work Month, and a full list of contacts for activities in each state and territory, at the Safe Work Australia website.
Australian Capital Territory
The ACT has a full month of activities focusing on mental health and psychosocial hazards, young workers, safety at the airport, construction and women in construction.
New South Wales
SafeWork NSW will be hosting many events each week that will focus on different risks, including construction, manual handling and psychosocial injury, and how you can take steps to work safer. There is also the Safe Work Awards online on 27 October.
Northern Territory
WorkSafe NT has a range of in-person and online sessions.
Queensland
In Queensland, there will be an online seminar series on various topics, including the future of work, mental health, safety leadership and culture, and good work design. The Injury Prevention and Return to Work Conference will also take place online on 19 October 2021.
South Australia
SafeWork SA is encouraging businesses to organise their own workplace activity to show their commitment to health and safety in their workplace. There are prizes as well. Activities they suggest include a safety quiz, a themed morning tea, a hazard identification competition, a clean-up day that focuses on removing potential hazards, arranging a health check for staff, a talk with a focus on an aspect of work health and safety that impacts your business, or producing a safety video or training course.
Tasmania
In Tasmania, events will be held at three locations in Hobart, Launceston and Devonport. There will also be a range of online events.
Victoria
WorkSafe Victoria has a variety of online seminars and presentations taking place throughout the period and across the state. The topics are broad and range from mental health, manual handling and organisational change. Hear from industry leaders and subject matter experts including Colin Radford (Chief Executive, WorkSafe Victoria), Dr Robyn Miller (Chief Executive Officer, MacKillop Family Services) and Phil Allison (Managing Director, Corporate Edge).
Western Australia
In WA, there will be online webinars and videos with a focus on the introduction of the harmonised Work Health & Safety Act. Spread the message in your workplace by using the materials provided, including posters, social media art and email banner.
Image: Safe Work Australia
Subscribe to the Health & Safety Bulletin
From the experts behind the Health & Safety Handbook, the Bulletin brings you the latest work health and safety news, legal updates, case law and practical advice straight to your inbox every week.