Consequences of failing to manage the risk of electricity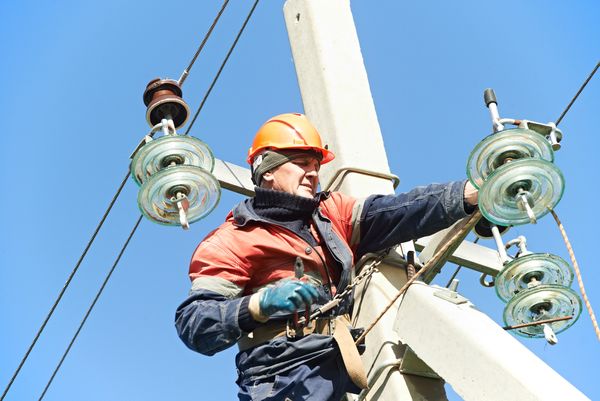 The dangers of working near electricity was highlighted once again in a recent NSW District decision where Ausgrid Management Pty Ltd (Ausgrid) was fined $800,000 (before discount) for an incident in which a worker was electrocuted when replacing an electricity distribution pole.
On 29 January 2019, Ausgrid instructed a work crew to perform a low-voltage pole changeover. The work crew consisted of Mr Roberts, Mr Huxley, Mr Miller and Mr Dawes. After arriving on site, Mr Miller carried out an Electric Hazard Assessment Conversation (HAC) and a risk assessment.
To perform the changeovers, the workers used the coach screw method. This involved lifting the energised conductors, which were placed onto coach screws installed on either side. During the installation process, Mr Roberts suffered burns to the front and back of his body as a result of making contact with an exposed live conductor. This first incident put Ausgrid on alert that there were live conductors at that site.
A few months later, on 2 April 2019, a work crew arrived on site to replace an electricity distribution pole. This work crew consisted of Mr Booker, Mr Nicholls, Mr Pike and Mr Collins. Mr Booker, as Supervisor, performed an HAC; however, no consideration was given by the work crew to de-energise the overhead conductors prior to the commencement of the work. This was a failure as the risk of the conductors was obvious from the first incident. Mr Nicholls started to perform the changeover. He installed a 4-shackle Thew & McCann temporary cross arm and placed each of the four energised conductors onto the temporary shackles. The shackles were uninsulated and became energised once the live conductors were placed onto them.
Mr Nicholls was in one elevated work platform (EWP) positioned between the old pole and the new pole as he was preparing to install a new permanent cross arm on the new pole. Mr Pike was re-tensioning the Phase B conductor. Mr Pike was finishing the crimping of the sleeve on the Phase B conductor when he heard a noise coming from Mr Nicholls' direction. Mr Pike looked over his shoulder and saw Mr Nicholls 'drop' into the EWP. Mr Nicholls was taken to hospital. He suffered burns on his left forearm, upper arm and right upper back, as a result of making contact with an energised electrical apparatus. Mr Nicholls died in hospital as a result of the injuries.
SafeWork NSW prosecuted Ausgrid, with the Court finding that Ausgrid failed to:
undertake an appropriate risk assessment of the work;
plan and schedule work so it was not performed 'live'; and
ensure a work method set out a clear sequence of steps.
As with other similar cases, this matter demonstrates the critical importance of planning work and ensuring risk assessments are undertaken to identify and then control serious risk, including electrocution.
Subscribe to the Health & Safety Bulletin
From the experts behind the Health & Safety Handbook, the Bulletin brings you the latest work health and safety news, legal updates, case law and practical advice straight to your inbox every week.