A 'head-in-the-sand' attitude to forklift safety can have dire consequences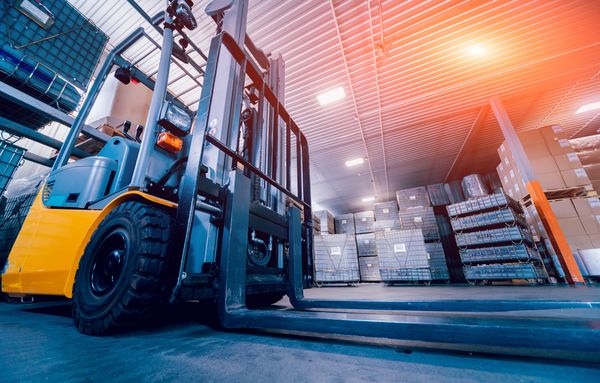 Traffic management and safe interaction with mobile plant continues to be a prevalent cause of injury, as demonstrated by a recent case in Victoria.
In WorkSafe Victoria v Hireoo Labour Pty Ltd, Hireoo Labour Pty Ltd (Hireoo) was prosecuted and fined $40,000 after a worker was seriously injured when struck by a reversing forklift.
Hireoo operates a business that involves labour hire or contract work in relation to the unloading of shipping containers.
Taj Indian Foods regularly contracted with Hireoo to unload shipping containers at its factory in Sunshine West.
On 12 January 2022, five Hireoo employees were working at the Sunshine West factory, including Hireoo's two directors. The employees were working together to unload a shipping container and re-stack its contents onto standard pallets.
One of the directors drove a forklift forwards to drop off empty pallets near the shipping container. As he was lowering the empty pallets, a worker walked behind the forklift. Once the pallets had been lowered, the director immediately began to reverse quickly without looking behind him. The forklift collided with the worker and ran over his leg.
WorkSafe Victoria's enquiries revealed that Hireoo did not have a forklift policy or work procedure for the task of unloading shipping containers.
The Sunshine Magistrates' Court found that the risks of intermingling people and moving plant is well known, and these incidents are prevalent in the industry. Despite this, there was no evidence of any safety protocols in place, and it was clear that Hireoo's practices fell short of safety standards "no matter the workplace they were working in".
The Court also noted that Hireoo had a "head-in-the-sand" attitude to safety and compliance, and the directors ignored safety issues.
However, the Court also considered that since the incident, Hireoo entered early pleas of guilty, supported the injured worker, developed and implemented a written forklift safety procedure, and engaged a consulting company to assist with health and safety obligations.
Hireoo pleaded guilty, and was sentenced without conviction to pay a fine of $40,000 and to pay the prosecutor's costs of $4,678 (taking into account the plea of guilty discount).
Subscribe to the Health & Safety Bulletin
From the experts behind the Health & Safety Handbook, the Bulletin brings you the latest work health and safety news, legal updates, case law and practical advice straight to your inbox every week.