A crushing verdict for a crushing incident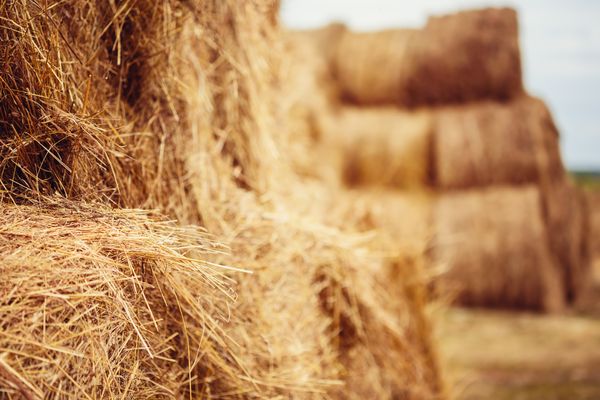 In a decision this month (SafeWork NSW v JBS Australia Pty Ltd [2023]), the NSW District Court found Australia's largest meat and food processing business guilty of failing to ensure the safety of its workers in relation to an incident in which a worker suffered severe injuries when two stacked hay bales fell and crushed her.
Background
JBS Australia Pty Ltd (JBS) operates several facilities, feedlots and distribution centres across Australia, including the Caroona feedlot in New South Wales (feedlot).
As part of its business, JBS received hay from various contractors to feed stock at the feedlot. Hay bales were delivered on trucks, unloaded, and stacked on approximately 20 uncovered pads. Bales were moisture tested prior to being stacked, and a general practice for unloading hay, moisture testing and stacking had developed over time at the feedlot. This practice was informal and was passed through a buddy system of training.
Moisture testing was performed by different workers at the feedlot and sometimes was undertaken by administrative staff.
On 19 February 2020, Ms Fletcher, an administrative employee at JBS, was testing the moisture levels of hay bales that had been delivered to the feedlot. Each bale of hay weighed approximately 700 kilograms. The bales were in the process of being unloaded from a truck and placed into a stack using a frontend loader.
Ms Fletcher was working close to a partially constructed stack when two bales fell on her, trapping her underneath and causing her serious injury.
At the time of the incident, JBS had a written task description for hay stacking, but not moisture testing. JBS also had a JBS Australia Safety System and a safety induction program, which operated across its Australian sites.
After the incident, JBS reviewed its systems and developed a Hay Testing Training Manual and Hay Stacking Training Manual. These procedures identified that hay stacking and moisture testing are two separate tasks and, because of the hazards involved, should not be undertaken simultaneously.
JBS pleaded not guilty to the charge that as a person who had a health and safety duty under section 19(1) of the Work Health and Safety Act 2011 (WHS Act), it failed to comply with that duty and thereby exposed Ms Fletcher to risk of death or serious injury in contravention of section 32 of the WHS Act.
Decision
The Judge found JBS guilty, after being satisfied beyond reasonable doubt that JBS had failed to take some reasonably practicable steps to comply with its health and safety duties, and this breach exposed Ms Fletcher to a risk of death or serious injury.
The Judge considered the reasonably practicable steps and measures that JBS should have taken to prevent the identified risk, and identified that:
JBS failed to undertake an adequate risk assessment on unloading hay bales, moisture testing hay bales and stacking hay bales. It was inferred that, by implementing the general practice, JBS was already aware of the risks involved in moisture testing. JBS also had an internal procedure that required a risk assessment to be completed for each task, which had not been completed for moisture testing. The Judge was satisfied that if a risk assessment had been conducted, JBS would have identified the risks associated with moisture testing and implemented relevant control measures.
JBS failed to develop, implement and enforce a safe work procedure for moisture testing and hay stacking. The Judge found that JBS should have known that the general practice was variable and inadequate to ensure the safety of workers conducting moisture testing. It was appropriate for JBS to introduce separate safe work procedures for hay stacking and moisture testing to replace the general practice.
JBS failed to provide information, training and instruction. A key failure was that JBS did not identify moisture testing as a separate task. Accordingly, administrative staff, who were expected to undertake this task, did not receive training for moisture testing. Providing this training would have been at minimal cost and inconvenience to JBS.
The Judge found that these failures ultimately led Ms Fletcher to approach and moisture test two bales placed next to a partially constructed stack, and at that point, she was exposed to the serious risk of being struck or crushed by a falling hay bale.
The matter has been referred to sentencing for the imposition of a penalty.
Implications
This case is a reminder to employers that having a general safety practice in place is not sufficient to comply with your health and safety duties under the WHS Act. The court will scrutinise the procedures in place and assess whether this constitutes 'reasonably practicable steps' to meet the duty.
Employers need to identify the health and safety risks associated with each task undertaken by workers, develop and implement control measures that adequately address these risks, and train worker on these risks and procedures.
Subscribe to the Health & Safety Bulletin
From the experts behind the Health & Safety Handbook, the Bulletin brings you the latest work health and safety news, legal updates, case law and practical advice straight to your inbox every week.