8 responsibilities to review this National Road Safety Week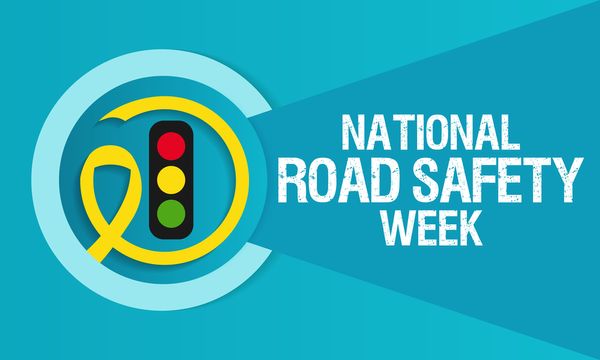 This week is National Road Safety Week. The week, which runs from 14 to 21 May, is an initiative by the Safer Australian Roads and Highways (SARAH) Group that aims to highlight the impact of road trauma and ways to reduce it.
SafeWork NSW reports that in NSW, "almost 30% of workplace fatalities are a result of road crashes, and around one in four deaths on NSW roads are people driving for work." The founder of the SARAH Group lost his own daughter in an avoidable truck accident on the Hume Highway.
While each road user has personal obligations to follow the road rules and to drive safely, the responsibility for work vehicles rests with persons conducting a business or undertaking (PCBUs) under work health and safety laws and, in the case of heavy vehicles, under the Heavy Vehicle National Law.
Those responsibilities include:
Making sure safety is a factor in the selection of any vehicles purchased for the business or in any supplier arrangement.
Training and educating drivers.
Ensuring work vehicles are fit for purpose and comply with road registration requirements.
Putting in place systems and disciplinary processes to deal with driver safety issues such as speed, fatigue and use of mobile phones.
Ensuring a regular maintenance program is in place for business-owned vehicles.
Ensuring repair and safety issues are reported to fleet suppliers and by users of personal vehicles.
Ensuring first aid provisions are available and drivers are trained in first aid.
Chain of responsibility laws are complied with if using heavy vehicles, including speed, mass, fatigue and load restraint regulations.
While safety on roads is a 24-hour-365-day-a-year issue, National Road Safety Week is a good opportunity to take time to remind your staff of the their obligations to drive safely and the importance of the business proactively implementing, monitoring and enforcing safe processes and practices so that everyone returns home safely.
For more information, review the Health & Safety Handbook chapter Vehicle safety, which takes an in-depth look at the health and safety obligations of businesses that have workers who drive in the course of their work. If you operate in the road transport industry, you can find even more guidance in the chapter Road transport worker safety.
Subscribe to the Health & Safety Bulletin
From the experts behind the Health & Safety Handbook, the Bulletin brings you the latest work health and safety news, legal updates, case law and practical advice straight to your inbox every week.